Sonor Orff Promotion
Add Everlasting Sparkle To Your Ensemble
New Meisterklasse models expand your sound with pure stainless steel tone bars guaranteed to provide everlasting sparkle! From August 1 – December 31, 2022, buy any 3 Meisterklasse MSB S or MSB A Steel Bar Glockenspiels and get one FREE!
*Limit 4 free glockenspiels per school or 12 per school district.
1. Purchase three (3) Meisterklasse Steel Bar MSB S or MSB A glockenspiels from participating retailers between August 1, 2022 – December 31, 2022.
2. Fill in the information form below completely and upload a JPG, PNG, or PDF of your original purchase receipt.
3. All submissions through the website must be received no later than January 31, 2023.
Limit 4 free glockenspiels per school or 12 per school district. See full Terms & Conditions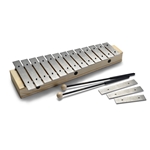 Sonor MSB A Master Class Alto Glockenspiel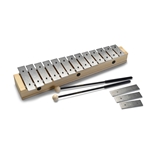 Sonor MSB S Master Class Soprano Glockenspiel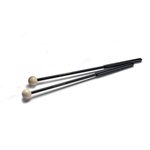 Sonor SCH4 Plastic Headed Mallets