Sign-up for Private Lessons
---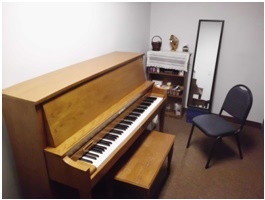 KINGMUSIC has been committed to helping you improve your abilities and experience the joy of music since 1981. We've found that developing solid fundamentals enables you to play with confidence and ease. You will cultivate an appreciation for the emotional impact of music that will enlighten and inspire others.
Our In-store Education Center Features:
9 Private Teaching Studios

Qualified and Certified Teaching Staff

Easy Access to Front Door

Student/Parent Waiting Area
Heather Crooks - Woodwinds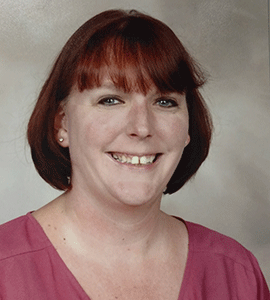 Heather, primarily a flute player, has been a band director for the Bourbonnais Elementary School District for 13 years, and a private lesson instructor for King Music for almost 10 years. She holds degrees from the University of Illinois at Urbana - Champaign and Vandercook College of Music both in Music Education. She's a member of several local music organizations and active in the music Community. Heather teaches almost all wind instruments at the beginning level and woodwind instruments at an intermediate and advanced level. Heather works with the individual student to set goals to fit their needs whether it be broad or specific, beginning or advanced.
Heather Crooks - Woodwinds

Cliff has been the band director at St. Anne Grade School for 21 years. He has taught private lessons at KINGMUSIC for 18 years and holds his Bachelors and Masters degrees in Music Education from Bradley University. He teaches any brass or woodwind instruments and usually plays along with the student on the same instrument.
Lori Buckman Woodwinds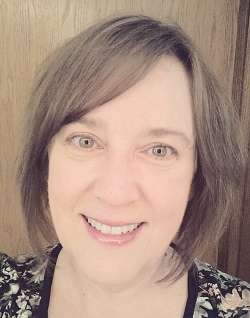 Lori has 24 years experience teaching Instrumental and Vocal Music in area schools, as well as 35 years of private teaching experience. Along with degrees from Eastern Illinois University and Vandercook College of Music, she is listed in "Who's Who Among American Teachers", and is a member of the National Association for Music Education, the International Association of Jazz Educators, and Sigma Alpha Iota. Lori has extensive performance experience in all styles of music, and performs regularly with several local and South Suburban music groups. She is a frequent adjudicator for elementary and high school music contests. Lessons will utilize a variety of materials and teaching methods, while emphasizing development of tone, technique, music reading skills, and musicianship.
Desiree Hays Violin, Flute, Piano

Desiree Hays teaches piano, violin, and flute lessons to students of all ages and levels. She graduated from Olivet Nazarene University with a Bachelor of Music degree in music education in 2014, taking lessons in all three instruments throughout her time there. She has been teaching private lessons since 2010. Desiree's goal is to instill a love a music in her students, and to help them reach their musical goals. She is an active musical member in the community as a musician in the KVSO, as a wedding musician, as a member of the worship teams at her churches, and as an active member in the Kankakee Valley Music Teachers Association. She offers recitals at least two times per year for her students, as well as exams, competitions, and multiple other performance opportunities.
Rebecca Harms Violin, Viola, Cello, Bass

Rebecca has over 20 Years performing professionally as well as teaching. She is a State certified orchestra teacher with experience teaching children grade 4 – college level. At least 5 former students have carried their musical love into a career as professional musicians/teachers.
Joe Bright Guitar

Joe has been teaching for 30 plus years and plays 17 instruments. He's a writer, producer, arranger, and owns a recording studio. He'd like to train the student to excel with good mechanics, musicianship, and creativity.
Ben King Guitar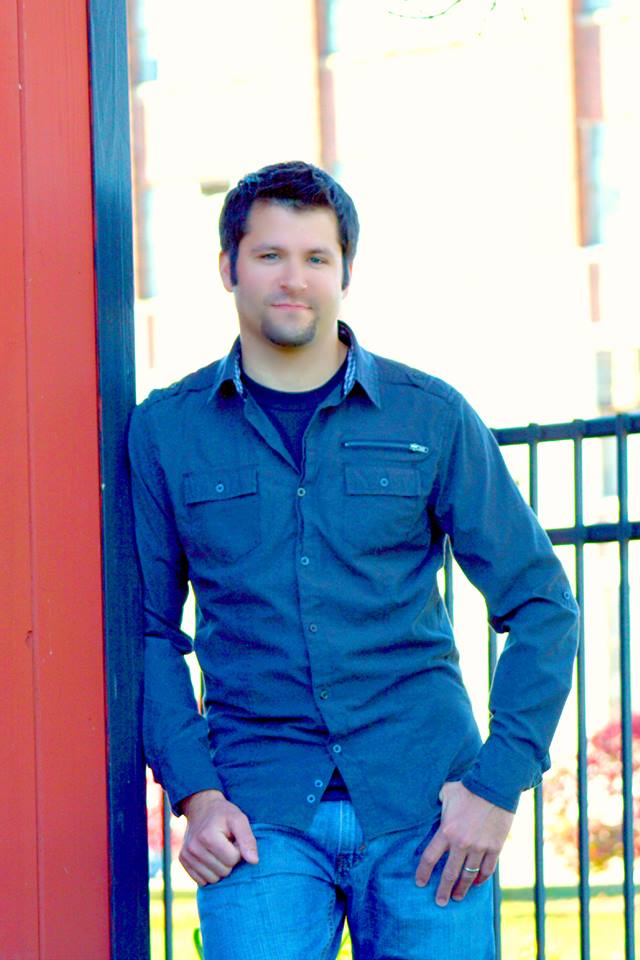 Ben has studied and played a broad spectrum of genres in numerous local bands over the last decade. Ben wants you to have fun while teaching you theory, technique, and improvisation so that you can be the best player you can be.
Mike Maloney Guitar, Dobro, Lap Steel, Mandolin, Banjo, Fiddle, Harmonica

Mike's been playing professionally since 1974 in R&B, Country, Rock, and Western Swing bands. Aside from theory and technique, he enjoys setting personal goals for the students
Ed Oberlander - Bass, Guitar, Harmonica

Ed has taught at KINGMUSIC for 17 years and has played bass and guitar in various local bands. He'll keep your lessons to the point. Whatever will keep you interested will be his "style" of teaching. Everyone learns at a different speed and he can accommodate all.
Jon Thill - Bass, Guitar, Upright Bass, Ukulele

Jon has been teaching since 1994 and has been playing for over 25 years. In addition to teaching, Jon also builds custom guitars and repairs guitars. Lessons focus on technique, songs, music theory, applying music theory, instrument maintenance, and live playing.
Chris Field - Drum Set, Mallets

With 13 years of experience in percussion performance, Chris is proficient in most of the percussive instruments, from marimba to drum set to triangle. His teaching style is flexible, rapidly adapting to fit the needs of the student. His recent music performance degree from ONU helps him relate to his students, having experienced many of the same situations as them.
J.D. King - Drum Set, Mallets, Guitar, Bass Guitar

JD has been teaching for over 10 years and performing live for over 25 years in Jazz, Concert, and marching bands as well as playing bass, guitar, and drums in rock and blues bands. He has a fundamental approach to teaching that allows him to relate to students of all ages and he thoroughly enjoys sharing the gift of music.
Dean Minuth - Drum Set, Mallet

Dean started to study percussion at age 7 and began performing professionally at age 14. He studied music education for 2 years at Joliet Junior College and 2 years at DePaul University. Many of his students were or have become professional performers and/or teachers.
Christa Dirks - Piano

Christa has been a private piano instructor for 15 years. She serves as the Music Director at a local church where she directs the adult choir, children's choir, and hand bell choir as well as plays organ and keyboard for the choirs and two church services. She considers it a privilege to share the gift of music with her students, young and young-at-heart.
Jessie Vales - Piano

Jessie graduated from Eastern Illinois University with her Bachelor's Degree is Music Education. She has 6 years of experience giving private music lessons and loves working with young students. Her goal is to inspire students to develop a lasting passion for music.
Elijah Svoboda - Piano/Guitar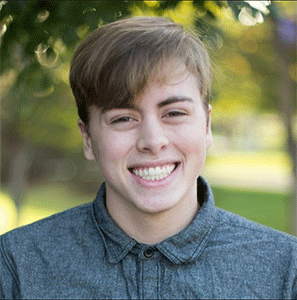 Elijah Svoboda is a piano teacher starting at King Music Inc the fall of 2015. He is a student at Olivet Nazarene University studying Public Relations and Strategic Communications, along with a minor in general music. In addition to piano, he plays guitar, accordion, harmonica, ukulele, cajone and sings, and has been taking lessons since the age of six. Elijah is thrilled to be teaching at King's this year, and hopes to make a strong, positive impact on everyone who comes through his room!
Tristin Wellman - piano, flute

Tristin has both a Bachelor's Degree in General Music and a Master's Degree in Curriculum and Instruction from Olivet Nazarene University. She has been a public school teacher for lower elementary grades for over 14 years as well as a private music instructor. In addition she has written and directed many Christmas programs for the children's choir at her church over the years. She has a passion for teaching and wants to foster a love of music in her students.
Sara Hazelrigg - Voice,Piano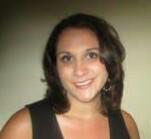 Sara has been involved with music from the time she was very young. She comes from a family of musicians, so music has been a major part of her life. She took lessons at King Music while growing up. Sara has her Bachelors degree from Olivet Nazarene University. As a certified teacher, she has had numerous experiences working with students of all ages. She loves singing and playing piano, and she enjoys sharing her passion with her students! She is currently working on pursuing her Masters in Counseling/Music Therapy. Sara began singing at an early age in the church, and expanded into musical theatre, pop, and folk throughout her life. She has a background in contemporary vocal music. She has performed professionally in a variety of Chicagoland venues the past decade. Sara is happy to be teaching at King Music!
Cindy Maier - Voice, Piano

Cindy studied Music Education at Olivet Nazarene University with an emphasis in vocal study. She has performed in various musical groups and venues for over 30 years. She likes her students to work on music they enjoy along with pieces she chooses.
Brad Benoit - Voice, Piano

Brad has spent the past 10 years singing professionally with many theater companies and orchestras including Minnesota Opera, Minnesota Orchestra, Chicago Lyric Opera and Santa Fe Opera. In addition to classical music, Brad has performed and produced in musical theater and jazz venues in Minneapolis. Along with performing, Brad developed and directed a Vocal Performance program in the Minneapolis metro for grades 6-12. Brads enjoys designing his lessons around what each students' specific musical needs are and guiding his students into becoming a well-rounded musician and performer. He has both Bachelor and Master's in music degrees.
Karin Facko - Voice, Piano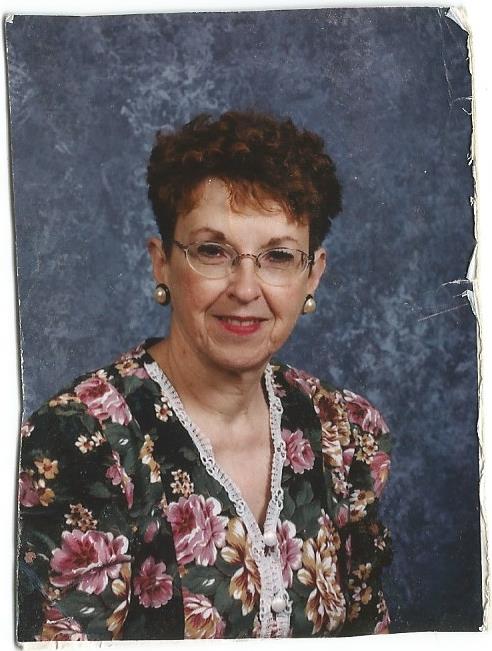 Karin has taught in both public and parochial school settings. Karin has a master's degree in Elementary Education and has 22 years of experience in teaching everyone from preschool through adults. Karin has aided in Joliet's music scene by educating the community in their local music studios. Karin also currently teaches at the Finale Dance Studio in Wilmington. Karin has experience in directing both children and adult choirs, as well as helping students compete in contests and perform in recitals.
Tammy Cantrell Guitar
Tammy studied with Professor Freddie Franken at Olivet Nazarene University's School of Music. She is a recent graduate with a B.A. in Music classical guitar and has taught classes with Professor Franken and at KCC. She enjoys classical, folk, blues and Spanish style guitar. Her life-long goal is to master the nylon string guitar.
Annie Kincaid - Violin, Viola, Cello
Annie is a violinist who trained at Roosevelt University in Chicago. She has played in the Civic Orchestra of Chicago and in the youth orchestra for the Chicago Symphony Orchestra. She has recorded with Steve Goodman, and worked with Frank Sinatra, Greg Allman, and Warren Haynes. After finishing her music education degree at Lakeland College, Annie taught General Music and Band for Christ Child Acadamy in Wisconsin for 2 years.