King Music
Kids! Classes

"Music Play" for Little People has been using its "sing and play" approach in early childhood music education since 1998. "Music play" has an important role in the early musical experience for babies and young children, as it teaches them individuality and creativity.

The sessions are divided into age categories from six months through four years and range in length from 30 to 40 minutes each. Classes meet one time weekly and are focused on bringing musical activities into the daily routines of babies and children.

Our Director, Leigh Ann McKenzie, received her degree in music therapy from Illinois State University. She has been teaching and developing our classes since 1999. Miss Leigh Ann also personally trains our other "Music Play" for Little People teachers. Leigh Ann has over 20 years of experience working with children. She is also the music teacher for Pre-K through 8th grade at St. Joseph School in Bradley.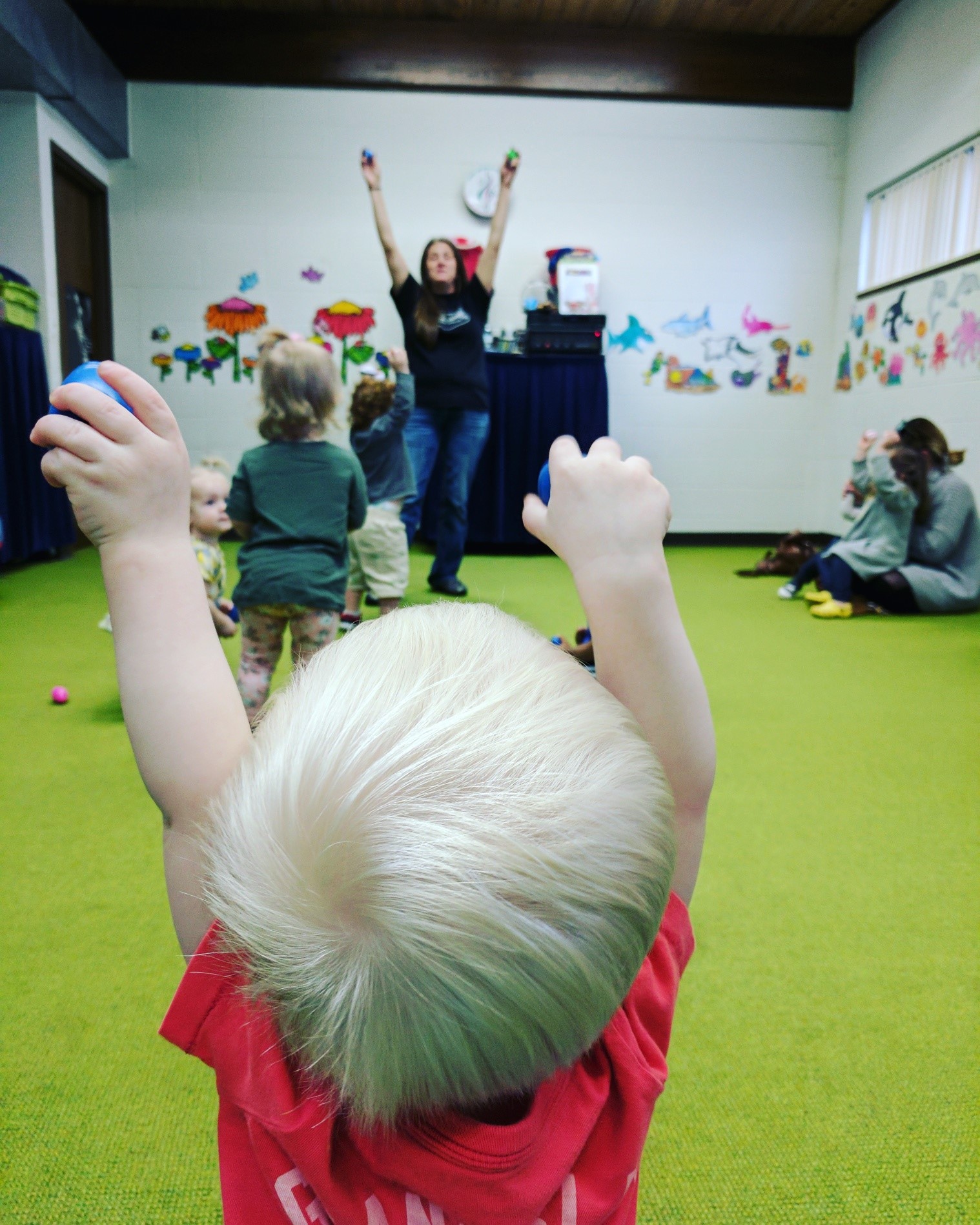 Aside from improving your child's love of music, our program has the potential to develop and encourage the following skills:
Cognitive (attention to task, imagination, memory, imitation, concentration, sequencing, etc.)

Communication (expressive & receptive language, following directions, self-expression, etc.)

Motor (fine & gross motor, body awareness, cause and effect, motor planning, visual discrimination, etc.)

Pre-academic (colors, shapes, numbers, letters, places, animals, stop/go, small/big, etc.)

Social (taking turns, peer interaction, parallel play, self-confidence, cooperation, structure, self-discipline, etc.)

Music (vocal tonality & imitation, vocal response, rhythm & basic beat, tempo, dynamics, early music theory, etc.)
Tuition (6 Week In Person Sessions)
$95
Instrument Kit & Materials Package
Optional but strongly encouraged for full benefits of our program.
$55- $60
Available Classes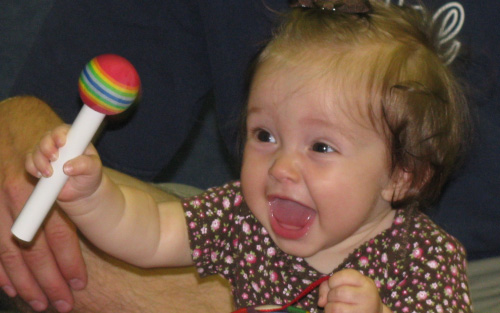 Baby Play, Baby Sing!
6-12 Months

Singing, movement and simple rhythm instruments will be utilized while you and your baby enjoy the rhythm-based songs, chants, circle games, lap rhymes and massages used during this entertaining class.
Parents will assist and partake in the activities with infants in order to learn the songs and "sing & play" babies' favorites at home.
Class developed to encourage rhythm, expressive language, early motor skills and parent/child bonding.
Class Length: 30 minutes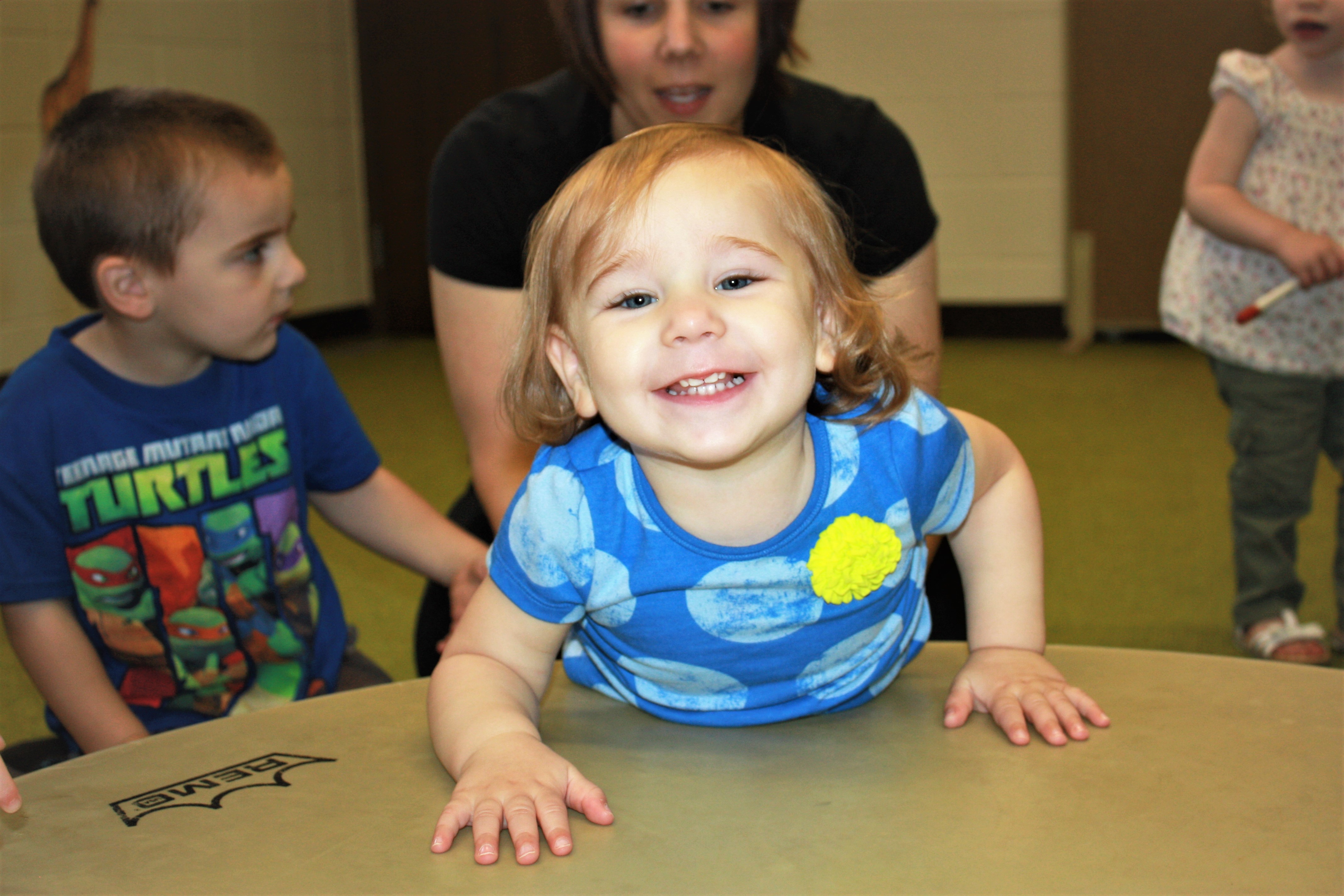 Tunes for Tots!
1 & 2s

In this class, ones and young twos will use singing, movement and rhythm instruments to encourage a love of music, basic rhythm skills, vocal expression and developmental skills such as expressive language, social interaction and motor skills. Parents will assist children in the songs and activities while the teacher leads the class through a creative, music play-based curriculum. Common instruments used during this class are hand drums, shaker eggs, ocean drums, rhythm sticks, jingle bells and large gathering drums.
Class Length:
1 & 2s – 30 min.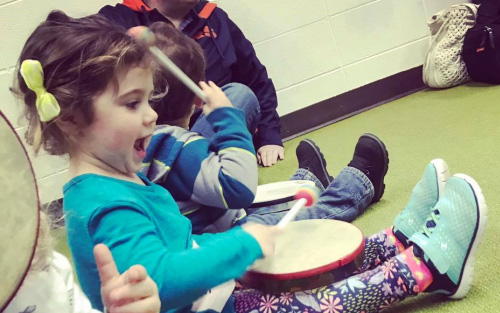 Tunes for Tots! 2&3s

Children enrolled in the 2&3s class will be encouraged to take the next step in growth and learning through music with a longer class and additional activities, songs and instruments. Children enrolled in this class should be 2-2 ½ years upon enrollment and will be expected to use early self-control skills along with some listening skills. These skills will be boosted through parent/child and child/child activities involving songs, movement and rhythm instrument activities. Parents will assist with verbal and physical prompts while the teacher will lead the class through an age-appropriate music curriculum that encompasses creativity, imagination and rhythm skills. Instruments used during this class will include hand drums, shaker eggs, rhythm sticks, jingle bells, triangles, bongos, tone blocks, ocean drums and large gathering drums.
Class Length
: 2&3s – 40 min.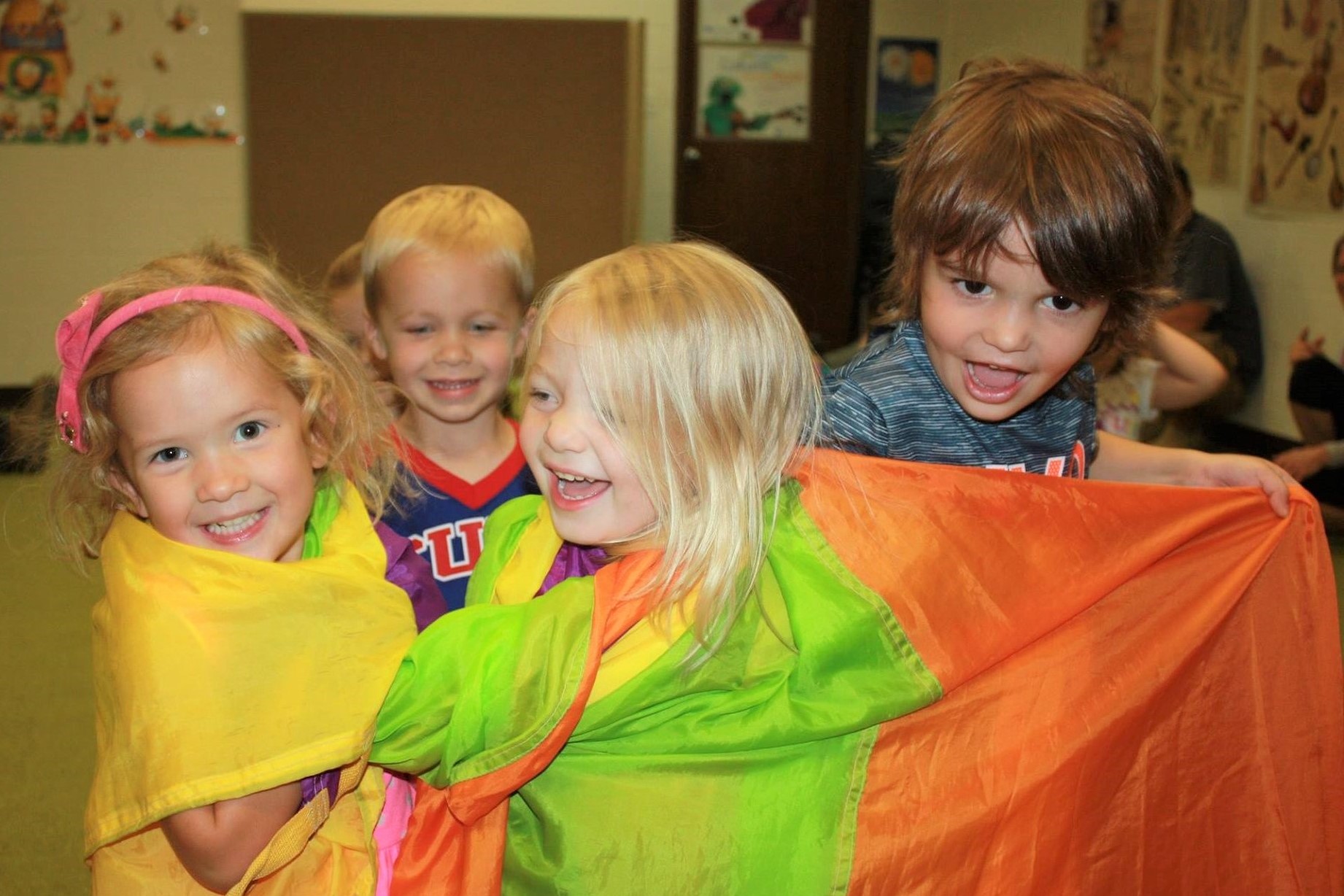 Tunes for Tots!
3 & 4s

Your preschooler will "sing and play" in a structured music class using songs, movement and many different rhythm instruments.
Children will begin to learn more about instrument sounds, creative play, story songs, activities involving multiple instruments and participation as a group.
Activities for this class were developed and chosen to encourage listening skills, expressive language, vocal skills, motor planning, rhythm and basic beat, early academics, socialization, turn-taking, self-confidence and imagination.
Class Length: 40 minutes